---
What are featured snippets?
A featured snippet is the box that appears at the top of the search result page that provides information to succinctly and accurately answer your query and cites a website.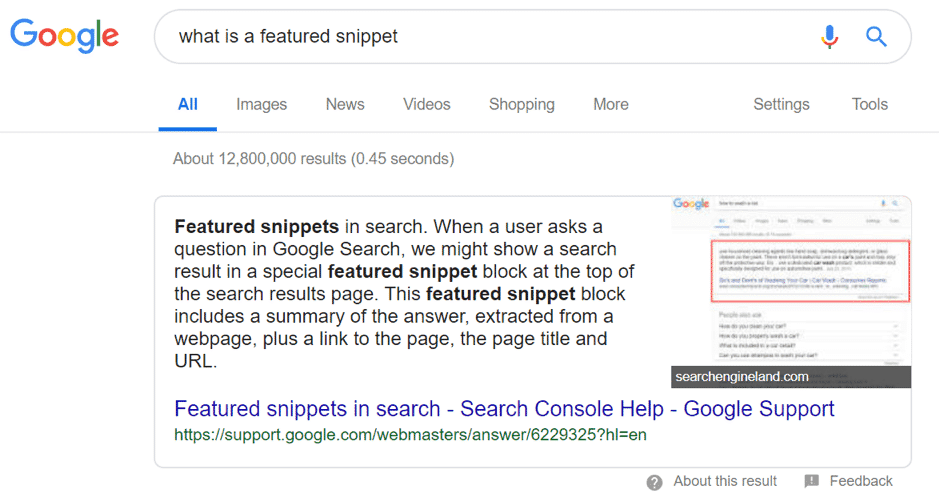 ---
Why are featured snippets important?
A featured snippet is important because it represents an additional SERP feature that you can secure. Usually located at the very top of the results page, featured snippets offer you greater visibility to searchers and can boost brand recognition.
---
Featured snippet plan of attack
Research, research, and more research on how to pull this off
Identify keywords we wanted to target
Change how we structured our on-page content
Measure, test, and repeat the process