Your website is an essential part of your business, and it's important to ensure it is secure, up-to-date, and functioning properly. That's where our website maintenance services come in. We offer a variety of website maintenance packages to meet your specific needs and keep your website running smoothly.
At Simply WordPress we prioritize customer satisfaction, and we go above and beyond to ensure that our clients websites are always up-to-date and secure. Our team of experts has years of experience in WordPress web maintenance, and we use the latest tools and technologies to deliver the best possible results. By using our WordPress maintenance service, you can save time and ensure that your website is always up-to-date and secure, allowing you to focus on your business.
Contact us today to learn more about our website maintenance services and how we can help you keep your website running smoothly.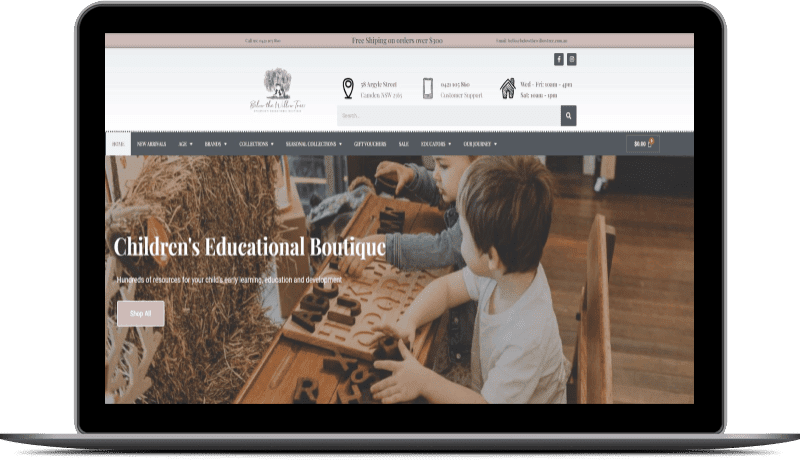 Website Maintenance Company
What is Website Maintenance?
Website maintenance involves a series of tasks that are aimed at ensuring your website is running smoothly and meeting your business needs. These tasks include regular checks for issues, errors, and outdated content, as well as necessary updates to keep the website secure and functional. Some of the tasks in website maintenance include updating software, fixing broken links, optimizing images, securing the website, and adding new content.
How Much Does Website Maintenance Cost?
The cost of website maintenance can vary depending on the specific needs of your website and the services required. Some website maintenance services offer monthly or annual plans, while others charge hourly rates. The cost for website maintenance can range from a few hundred dollars per year to several thousand dollars per year, depending on the size and complexity of your website. We at Simply WordPress offer Quarterly & Annual Plans.
Benefits of Our Monthly Website Maintenance Packages
Our monthly website maintenance packages offer several benefits, including:
Peace of mind knowing that your website is up-to-date, secure, and functioning properly.
Improved website performance, including faster loading times and improved navigation.
Increased SEO rankings, leading to increased visibility and traffic to your website.
Why Website Maintenance is Important
Website maintenance is important for several reasons. Firstly, regular website maintenance ensures your website is up-to-date and functioning properly, which is crucial for a positive user experience. A well-maintained website is more likely to attract and retain visitors, leading to increased engagement and conversions.
Secondly, website maintenance is important for security purposes. Hackers and cybercriminals are constantly looking for vulnerabilities in websites to exploit, and an outdated or poorly maintained website is an easy target. Regular website maintenance can help prevent security breaches, protecting your website and your users' sensitive information.
Finally, website maintenance is important for SEO (search engine optimization) purposes. Search engines like Google prefer websites that are regularly updated and maintained, as they are more likely to provide relevant and useful content to users. A well-maintained website is more likely to rank higher in search engine results, leading to increased visibility and traffic.

Types of Website Maintenance Services
Content Updates
Content updates involve adding new content, updating existing content, and removing outdated content from your website. This includes blog posts, product descriptions, images, and videos.
Security Updates
Security updates involve regularly updating software and plugins to ensure your website is secure and protected from cyber threats.
Technical Updates
Technical updates involve fixing broken links, optimizing images, and ensuring your website is functioning properly on different devices and web browsers.
Backup and Recovery
Backup and recovery services involve regularly backing up your website's data and files, and having a plan in place to recover your website in case of a security breach or other issue.
Performance Optimization
Performance optimization services involve improving website loading speed, reducing page load times, and optimizing website images and videos.
Website Maintenance Packages
We offer a range of website maintenance packages designed to fit your specific needs and budget. Our website maintenance package options include regular updates, security checks, performance optimization, and content updates. With our website maintenance services, you can be sure that your website is always up-to-date and secure. Our packages include:
Basic Maintenance Package: Regular software and plugin updates, security monitoring, and website backups.
Standard Maintenance Package: All the features of a basic package, as well as content updates and technical support.
Premium Maintenance Package: All the features of a standard package, as well as performance optimization and more frequent backups.
Clients on a Maintenance Plan
Step into the perfect retro inspired dress, top, rockabilly, boho, steampunk, pride and gothic fashion clothing from Cybershop Australia.
Best known as Willow Tree Kindergarten we take you Below the Willow Tree, an online Children's Educational Boutique filled with magical toys and resources!
Campbelltown Computer Repairs
Tech Repair & Support for all your devices. At Campbelltown Computer Repairs, we love tinkering with computers and understanding what makes them work.
Need reliable 3D printing services in Sydney? Look no further than 3D APAC leaders in 3D printer supplies and 3D printing services. Get in touch today!
Thinking of updating your flooring? Buy from us and BANK the difference! Hybrid, waterproof, classic laminate flooring.
Welcome to Bazaar Traders. You are now a step closer to bringing the world into your home, making things a "little less ordinary".
Get Started with your WordPress Care Plan?
Contact us today to learn more about our ecommerce web design services and how we can help you grow your online business with a successful ecommerce website.
When it comes to Creating a Website, whether you're building a personal blog or a business website, this tutorial will walk you through the process.