Looking for a web design package that offers features and prices that work for you? You're in luck – we've rounded up the best affordable web design packages to fit any budget and requirements. Find out which options can help take your website to the next level without breaking the bank.
Best Website Design Pricing & Packages For All Sized Businesses
No two businesses are the same and with our creative web design services, we ensure that your business's website accurately reflects the brand's identity. Our versatile packages cater to all size of businesses from startups, small-sized firms to medium and large enterprises. With a wide range of pricing and packages on offer, we make sure that you get exactly what you need!
E-Commerce Package
If you are looking for a web design package that includes e-commerce options, this is the perfect choice. With this solution, you'll get the tools and strengths to easily create an online store in no time. This option gives you the security and flexibility needed to control your brand experience while increasing conversions with a professional website design. From payment gateways to secure server hosting and advanced analytics tools, this is a comprehensive package that won't break your budget.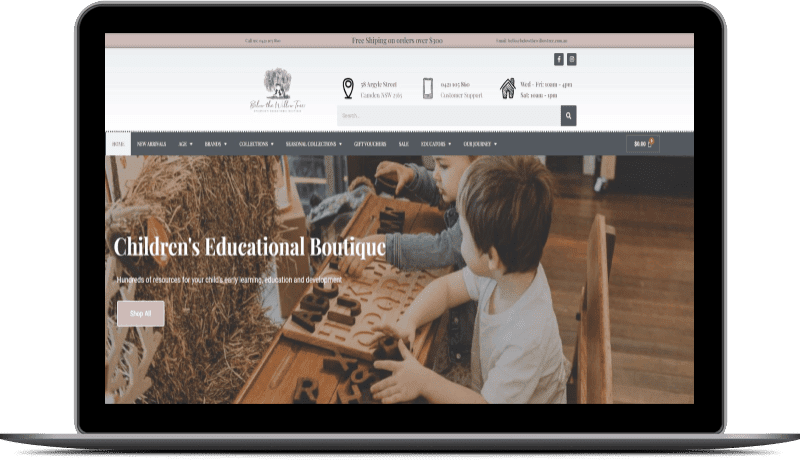 WordPress Maintenance Package
For businesses that already have a website but don't want to spend too much money on maintenance, or want to add new features, our WordPress Maintenance Package is an affordable option. This package includes regular updates for content and plugins, performance optimization, security hardening, SSL certification installation, and more. In addition, you'll get the help of a dedicated web developer who will provide quick response times and quality support.
Starter Hosting Package
Our Starter Hosting Package is the most affordable package in our web design portfolio. It is perfect for small businesses that need basic hosting services such as SSL certification installation, website maintenance, and performance optimization. Additionally, you will receive a free domain name with your purchase of this package.
Premium Package
For a more comprehensive hosting solution, the Premium Package provides all of the same features included in the Starter Hosting Package, plus specialized web design and development services. We'll work with you to enhance your site and maximize its potential. This includes customizing layouts, developing responsive elements, integrating content management systems, and incorporating special plugins and widgets. With this package, you can be sure that your website stands out from the competition.
WordPress New Website Design (Subscription)
This is the perfect solution to get you started, it is affordable, and gets you the most value services to get your business online fast, professionally and using the most up to date technology currently available. If you choose this service, your payments will be billed monthly automatically over the 12-month subscription. You can pay in full also if you prefer. Billing occurs monthly through our payment systems during checkout.
If you need help with anything website related, contact us on 02 8011 3737 or email hello@chevrontechnologies.com.au and setup a time to connect you with technology today. We are your local Website Support and Website Development business in the Campbelltown & Macarthur region.